Game Information
Author:Rating:
Unrated
Type:
Example
Genre:
Submited:
2012-09-13 22:10:11
Download:
Recent Games
Storm Cloud (3d)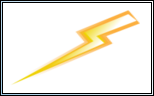 Little 3D storm example that was working in ENIGMA, originally created by Mesenberg (
www.unrealgames.co.nr
). Works on GM as well as ENIGMA.
If you look directly up at the storm it looks pretty fierce :O
Comments
No comments have been posted, yet. Log in to post comments.