Game Information
Author:Rating:
Unrated
Type:
Example
Genre:
example
Submited:
2011-12-05 16:54:43
Download:
Recent Games
FirePath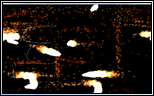 This is a little thing I put together when I was bored. I was inspired by an example which I can't remember the name of (it was for a program called prototype or pr something ( I am sure it started with p)).
You basically draw the path with your left mouse button, and then a flame will follow it. When it hits the end, then it will start from there and so on. If it hits the border, then it will wrap. It looks quite cool in motion, so the screenshot doesn't do it justice.
Also, its far from optimized and I am sure there are many places where it can be sped up.