Recent Posts
1
« Last post by gra on Today at 12:57:52 AM »
ok i hope to subscribe to github
2
« Last post by gra on Today at 12:33:55 AM »
i'm on ubuntu 13 32bit, it's my syntax, perhaps
the script
home=string(getenv("HOME"))
dir=string(home)+string("/basshero")
file_first=file_find_first (dir + "/*.*" , fa_archive );
file_first=file_find_next();
the error
undefined reference to "enigma_user::file_find_next()"
collect2: error: ld returned 1 exit status
3
I find the programming concept for shaders of Blender quite intersting and somewhat better that Drag and Drop and think this would also be something for us to look into. You basically can connect input and output to combine various textures and materials to get effects you are looking for.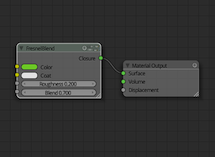 Thoughts guys?
4
« Last post by DarkAceZ on May 22, 2013, 08:24:43 PM »
KAAAAAAAAAAAAA
MEEEEEEEEEEEEEEEEEEE
HAAAAAAAAAAAAAAAAAAAAAAA
MEEEEEEEEEEEEEEEEEEEEEEEEEEEEEEEE
5
« Last post by DaSpirit on May 22, 2013, 08:05:09 PM »
I like the first image. However, the events must be text in disguise (so you can copy/pasta it). I'd also like to be able to toggle that.

In addition, the list of actions, I'm fine with that being a dock. We'd need to modify the drawing perhaps to add in the action dragging properly.
6
Yes it is just a prototype Dark
The widgets are resizable, and action list editor is a closable dock widget.
7
« Last post by DarkAceZ on May 22, 2013, 07:49:10 PM »




The buttons, action buttons, actions and events look horribly small, and the window looks huge or something.
8
Yes Deus however in the new graphics system they are using Vertex Buffer Objects. That creates the problem there because when you pack the vertice data into the VBO it gets sent to the GPU and is then cleared. Now the polygon functions I have already added to my version of Box2D, as you know we have two extensions now. The shape functions are used for building the various polygonal collision objects and stuff within the world. I was just proposing the idea of making them drawable, and all inclusive. And there has got to be a way of modifying a VBO or how vertex data is stored so that a z value is not even passed, I can't think of why there would not be. But I am only proposing dropping d3d_* in the future really, because d3d_model_draw is not consistent with draw_sprite and other draw_* functions. If I am wanting to draw a model then I darn well need to know wtf models are and prefixing them with extra characters that I don't need to waste my time typing always, is not going to help me, in fact a clear abmiguation would help me more to see that their is in fact a difference.
9
ENIGMA depends on file_find functions in the compiler, so they are almost certainly implemented in the engine. What platform aren't they working on?
10
This is part of my proposed idea for incorporating actions and events altogether in a single code editor editor. I am looking into other methods of doing this such as combining it with a collapsible tree widget. In this prototype the symbol margin stores the unique event identifier, so there is no need to macro. Right clicking on the symbol margin gives you a context menu to add an event node.
Now I also had the idea we could just make the action list editor a dock widget and allow you to just close it if you dont want it and get my edit button like in the new LateralGM.
Another idea of mine is to use a toolbox..
Now this last idea of mine involvse us writing our own custom widget for making collapsible areas, which I in fact what to do for other things like the scene editor anyway.
I am still designing a few idea's yet, I would like everyone to discuss this and offer your own suggestions and proposals.